Using the following diagrams, we can calculate the size or coefficient of friction by having the amount of water flow.
This diagram is one of the most useful diagrams used by engineers and technicians and is taken from Carrier book.
Friction loss for closed piping system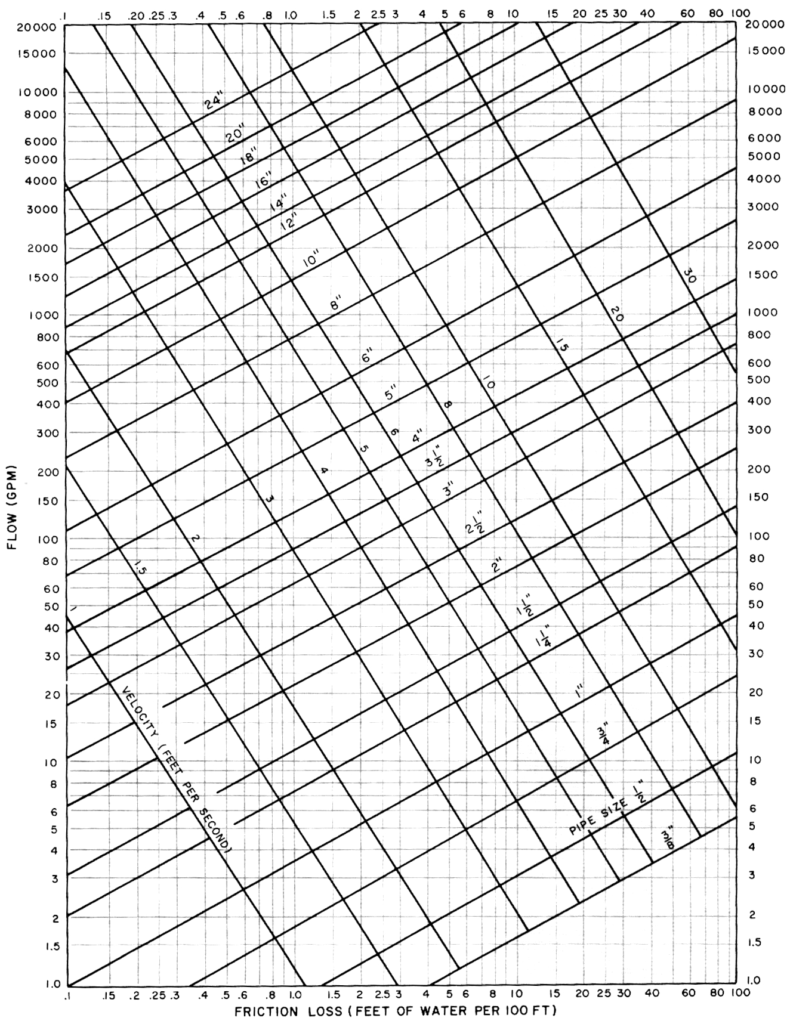 ---
Friction loss for open piping system
We are sorry that this post was not useful for you!
Let us improve this post!
Tell us how we can improve this post?