Generally, single-stage pumps are used in applications, which do not require a total head of more than 150 m. Normally, single-stage pumps operate in the interval of 2-100 m. Single-stage pumps are characterized by providing a low head relative to the flow, see figure 1. The single-stage pump comes in both a vertical and a horizontal design.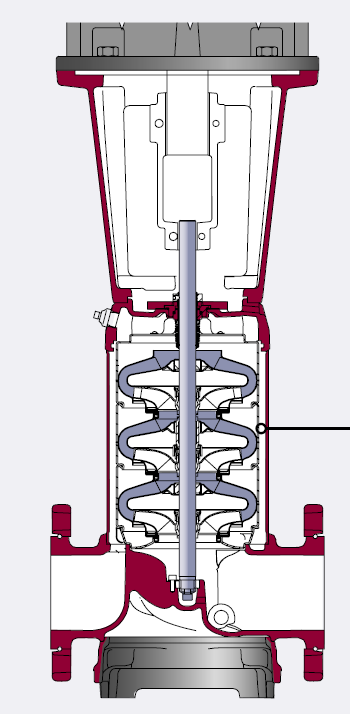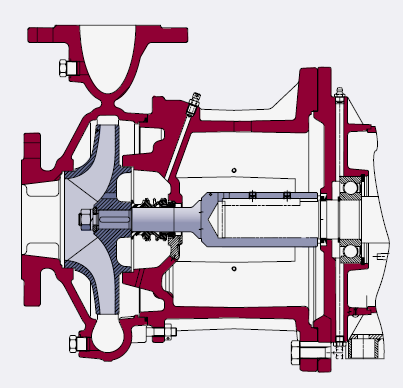 Multistage pumps are used in installations where a high head is needed. Several stages are connected in series and the flow is guided from the outlet of one stage to the inlet of the next. The final head that a multistage pump can deliver is equal to the sum of pressure each of the stages can provide.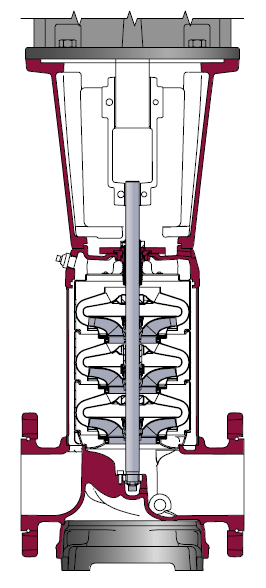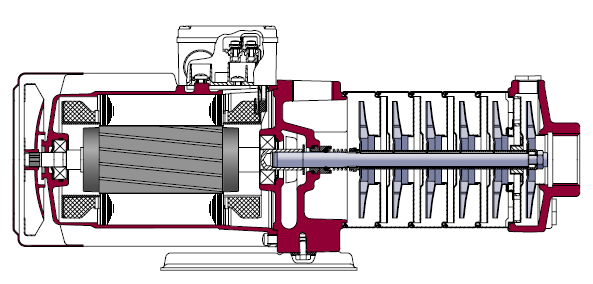 The advantage of multistage pumps is that they provide high head relative to the flow. Like the single-stage pump, the multistage pump is available in both a vertical and a horizontal version.
We are sorry that this post was not useful for you!
Let us improve this post!
Tell us how we can improve this post?